What Should I Do to Get My House Ready to Sell?
It?s common for people to want to tackle the things that they have been wanting to do for years. However, we encourage our clients to focus on what is worn, broken, or unsafe.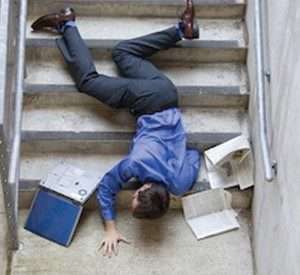 Have you always wanted to change your carpet or backsplash, but yours is in great shape and on trend? Don?t fix that! Do you have a sinking front step that would make a Buyer think the home is tilting off its foundation? Fix that! For a few hundred dollars you?ve upped your curb appeal, eliminated a trip hazard (you don?t want people falling down when they come to see your house do you?) and handled the concern every Buyer is always asking? ?Is there something wrong with this house??
When considering making cosmetic changes, change what would be an objection to MOST buyers. This means if you have purple carpet, even though it?s in great shape, it?s best to change it. Speaking of carpet?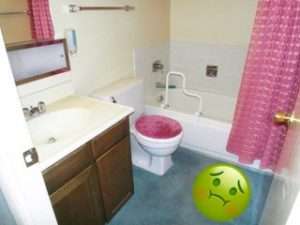 No one likes carpet in the bathroom, especially not used carpet in the bathroom. You don?t need to do a full bathroom remodel, but replacing the carpet that no one wants with tile is a great return on investment.
Unless you?re selling your home to an investor who will tear it down and build new, make sure the Major Items are in good working condition.
The inspection period is often short. Sellers want this period to be short because Sellers don?t want to take their houses off the market for too long while the Buyer and Seller are sorting through the Inspection Period. However, having a short inspection period can put a lot of stress on the Seller. Sellers are often put in the position of agreeing to repairs without fully knowing how much it will cost them in both time and money. They often lack the time to coordinate competitive bids from different contractors or lack the time to ask the right questions. Looking into the major functions of the home where inspection issues often come up, helps Sellers reduce stress, save time and money.
Here is a list of Major Items that typically come up on inspections
Furnace and Air Conditioning – Clean and certify your furnace. Buyers almost always ask for this so why not do it ahead of time. That way, if minor repairs need to be made, you can make them on your own time. And you eliminate having a Buyer make minor repair issues into a major problem.
Roofing ? Have your roof inspected. If it needs to be replaced, you may find it?s under warranty or covered by insurance. You don?t want to be leaping through insurance company hoops when a Buyer is involved. Having your roof looked at prior to listing will give you time to get competitive bids should you need to make minor repairs or replace the roof before your showings begin.
Electrical ? Inspectors love to point out electrical issues and Buyers? agents love to ask Sellers to fix them. Electrical items from minor issues to major problems come up on at least 90% of our inspections. Having an electrician take a look beforehand can allow you to get the best bids on repairs you will likely need to make and allows you to understand the repairs that actually need to be made. If you have bigger electrical issues like aluminum wiring or an outdated electrical panel, you don?t necessarily need to pay for these upfront, but we should talk about the best way to proceed to give you the most money in your pocket at the end of the sale.
Plumbing ? Leaky faucets and slow drains make you look like you haven?t been taking care of the home. Make these minor plumbing repairs. If you have major plumbing issues, call us. We?ll help you with a game plan.
Appliances – If your kitchen looks good and is in good shape, but your appliances are older and beginning to show wear and tear, you should consider replacing them with new appliances. Stainless Steele is typically your best bet. Call us, we're happy to advise you. While we?re at it, we?ll tell you the story about how our seller made $10,000 by replacing a $400 stove.
Shiny Objects
We always say, ?Buyer?s love shiny objects?. Shiny objects are those things that catch the Buyer?s eye. These are some things you can do that are quick and fairly-inexpensive and can increase the sale price of your home.
Curb appeal – Buyers will decide how they feel about your house in the first few minutes of approaching your home. Much of their decision making is based on how they feel. If the door is weathered, or the front porch covered with months of debris and cobwebs, it will impact how they feel.
Consider planting a pot of flowers and keep them watered. Think Pansies, Petunias or Chrysanthemums. Pick flowers that are hardy, clean (meaning they don?t flowers all over) and are bright and beautiful. If the weather won?t allow for flowers, stack a small bale of decorative hay and place a pumpkin or other fall/winter gourds for a festive fall decoration. Pinterest is a great place to get inspiration.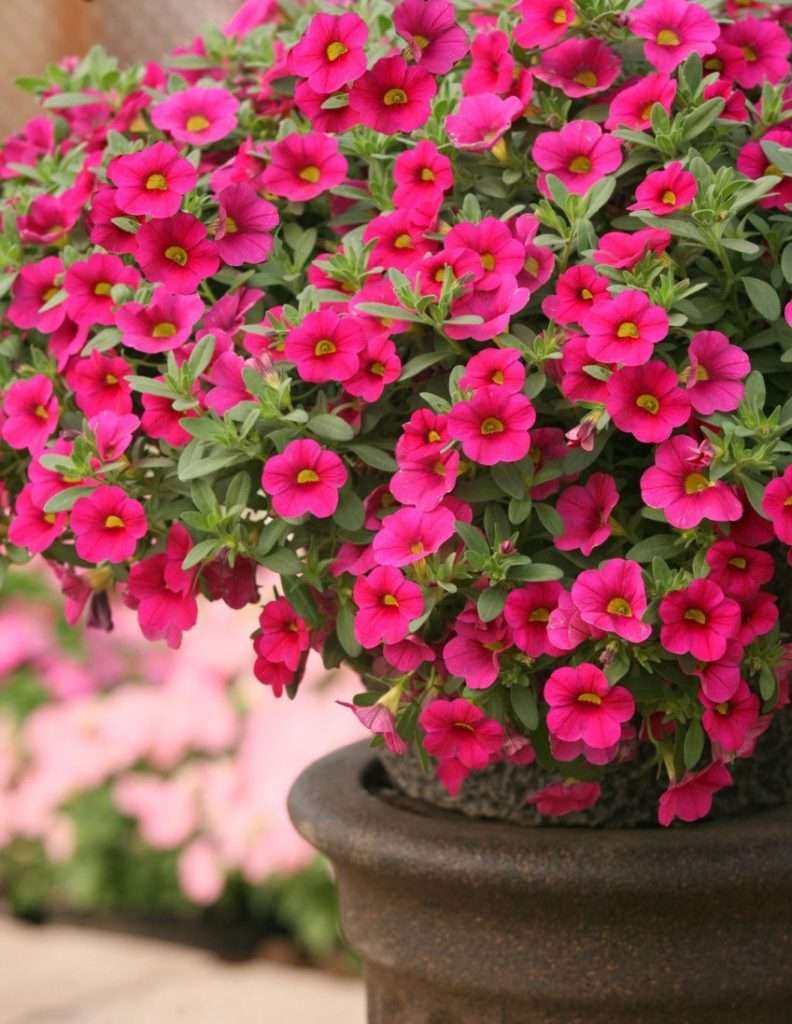 The backyard – Most buyers make their buying decisions before they get to the backyard, but you don?t want to have them change their minds when they look outside. Trim bushes, trees, clean up debris, make any necessary repairs to decks and fencing. In this fast-paced Denver market, there are things you may want to leave undone. We?re happy to do a walk through and help you prioritize.
Exterior Paint – If your whole house is peeling and faded this would fall into the ?major? category. Call us. We?ll help you pick the paint color. Exterior paint colors have really changed in the past few years, we?ll help you pick the ones with the best returns.
Freshen Up Those Walls – At the very least, go over your walls, doors, and baseboards with a Magic Eraser. If you think your walls need more magic then that, for Pete?s sake, DON?T TOUCH UP your walls. Touch up almost always shows. To avoid this, you will need to paint the whole wall.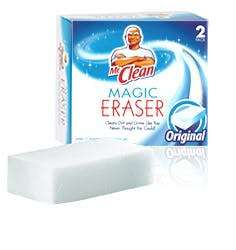 Spruce up your bathrooms – If your linoleum is coming up in the corners, you have missing caulk or grout, or moldy shower curtains, this makes a buyer think the house hasn?t been cared for. Consider hanging new towels, updating dated shower curtains or replacing bathmats.
Windows – Clean windows make the whole house brighter and cast a glow on all your hard work!
Lighting – Speaking of casting a glow. Buyers hate dark homes. Replace burnt-out light bulbs and consider keeping all your lights on for showings. Remember buyers make the decision to buy your home based on how they feel. Walking into a dark home typically doesn?t make them feel good. Update any outdated light fixtures. Don?t spend a fortune on this. You can find economical light fixtures that make a big difference.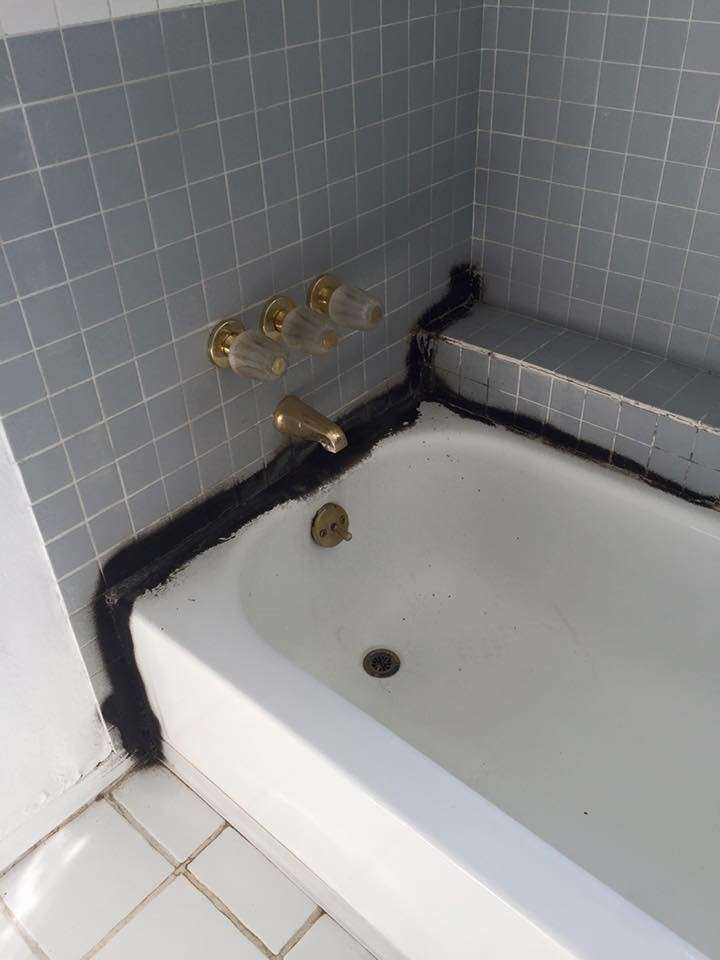 Make Those Floor Shine – Finally, we can?t tell you how many times we?ve been asked to remove our shoes when showing a home only to walk across a dirty floor. Make sure your floors aren?t crunchy! And please, don?t forget the corners! If the floors show major wear and tear you should consider having them refinished. It?s cheaper than you think and makes a world of difference.
This list may seem like a lot, but most clients find we tell them NOT to spend money on things more than we tell them TO spend money on things. Please give us a call, we're happy to come over and don't worry, it doesn't have to be in perfect condition when we arrive.